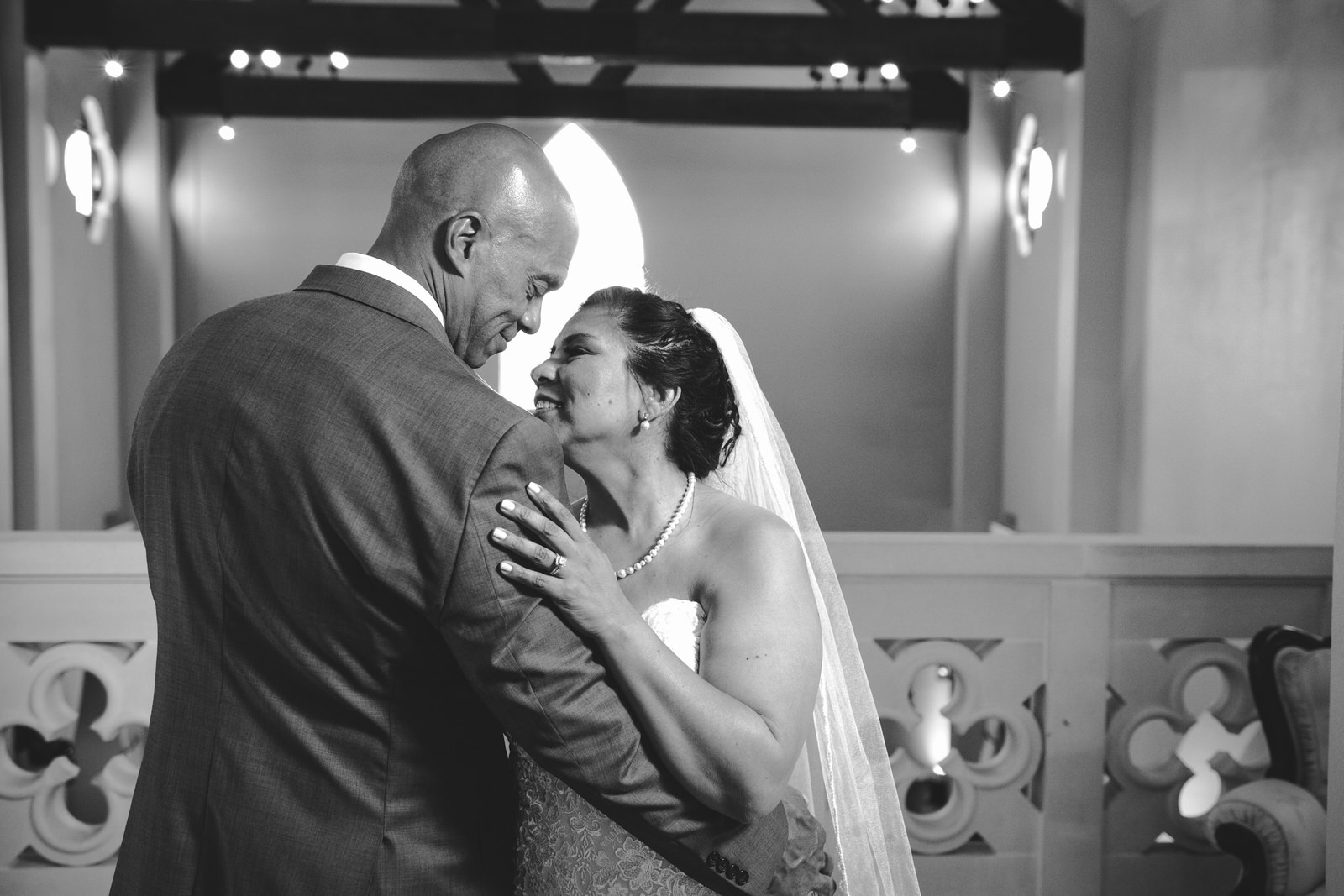 "I could not recommend Azul Dream Films enough! I am extremely happy with their services. They are such a nice and friendly team and will turn your vision into reality. From the moment that I first contacted them to delivering the final product they have been very easy going and friendly from the get-go! Great customer service, you can tell they really love what they do and that's very important! If you're like me, I always go based off on reviews before I make a big investment whether it's an item or a service, well I am here to tell you that you should feel confident and trust this team to be present on your special day! You won't regret it. I will for sure keep recommending you guys to friends and family. Thank you so much for making my day so special."
"I could not have asked for a better vendor for photo and video! They did an absolutely amazing job! We got hit by Hurricane Harvey, and they were thankfully safe, and also flexible to work with us on a location change! I was also an out of town bride and communication was seamless to the point I felt like we were right down the street. The team is extremely personable and makes it a fun experience. We were extremely thankful that the team was able to make it and capture our once in a lifetime event. I will cherish the photos and videos forever, I love them!! Highly recommend to anyone in this area."
"I would definitely recommend Azul Dream Films! They did an amazing job capturing every special moment on our wedding day. I am beyond happy we found them and would without a doubt hire them again for any future event!"
"Wonderful couple, very flexible and our video is absolutely beautiful. We are very pleased with the turn out and so are our families. We have recommended them to other couples and they have also used their services. We highly recommend doing business with them!"
"Hands down Azul Dream Films was one of my favorite vendors to work with. Carlos always responded promptly and was very detailed with responses. He asked where my venue was located and for my photographer's information so he could coordinate accordingly. The highlight of this was that he provided a drone which featured arial views of my my ceremony and reception. This was something I didn't even know I needed and it's refreshing to know he's keen and knowledgeable about accessories you're not even aware to ask about. I would recommend him and his team hands down. Affordable and timely delivery for your products."
"Choosing Azul Dream Films to be our videographer was hands down the best decision we made for our wedding! From the first time I talked to Carlos, I could tell he was incredibly passionate about what he does. He was so helpful in deciding the timeline of our day to save us money and honest about what really matters in a cinematic film (like not needing hours of footage of people dancing vs. needing a lot of time pre-ceremony). Azul Dream was the easiest vendor to communicate with by far and we immediately felt confident choosing them.
The day of, he and his wife got to our venue much earlier than we asked them to so they could set up, figure out positioning, and shoot our venue. They recorded us reciting our vows to make sure they had clean audio for our highlight video, and even added on drone footage for us. They were both so comfortable to be around and we look natural and happy in our video because of it.
We added on raw footage so we wouldn't miss anything from our wedding and even in that, we could tell that he really has an eye for what he does. There were so many beautiful shots I never would have thought to capture that add so much to our highlight video. We can't stop watching it and I know it's something we will cherish forever. If you choose Azul Dream Films, you really won't regret it!"